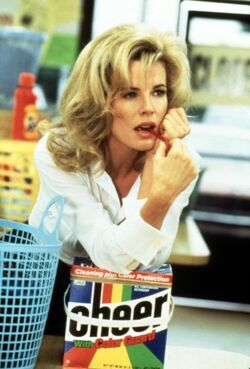 Honey Hornée is a woman who Garth meets at the laundromat.
Biography
Edit
Following this meeting, they go on a date where they start a relationship. Unbeknowst to Garth, Honey plans to make Garth kill her husband (Garth originally didn't realize she had a husband). When he finds this out, Garth flees from Honey's home and never sees her again.
Behind the Scenes
Edit
Honey is one of the only characters Wayne never encounters anytime in the movie (others include Garth's Dog).
Appearances
Edit
Ad blocker interference detected!
Wikia is a free-to-use site that makes money from advertising. We have a modified experience for viewers using ad blockers

Wikia is not accessible if you've made further modifications. Remove the custom ad blocker rule(s) and the page will load as expected.