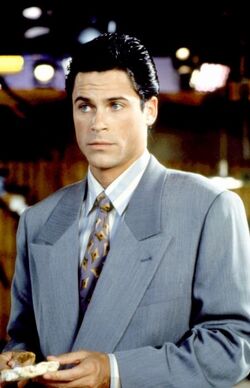 Benjamin Oliver is a smart, rich, handsome man who buys Wayne's World for $10,000. He gets the show sponsored and makes some major adjustments to it then fires Wayne. Benjamin likes Wayne's girlfriend Cassandra and tries to steal her from Wayne. Benjamin drives a red 1966 Pontiac GTO convertible.
Ad blocker interference detected!
Wikia is a free-to-use site that makes money from advertising. We have a modified experience for viewers using ad blockers

Wikia is not accessible if you've made further modifications. Remove the custom ad blocker rule(s) and the page will load as expected.